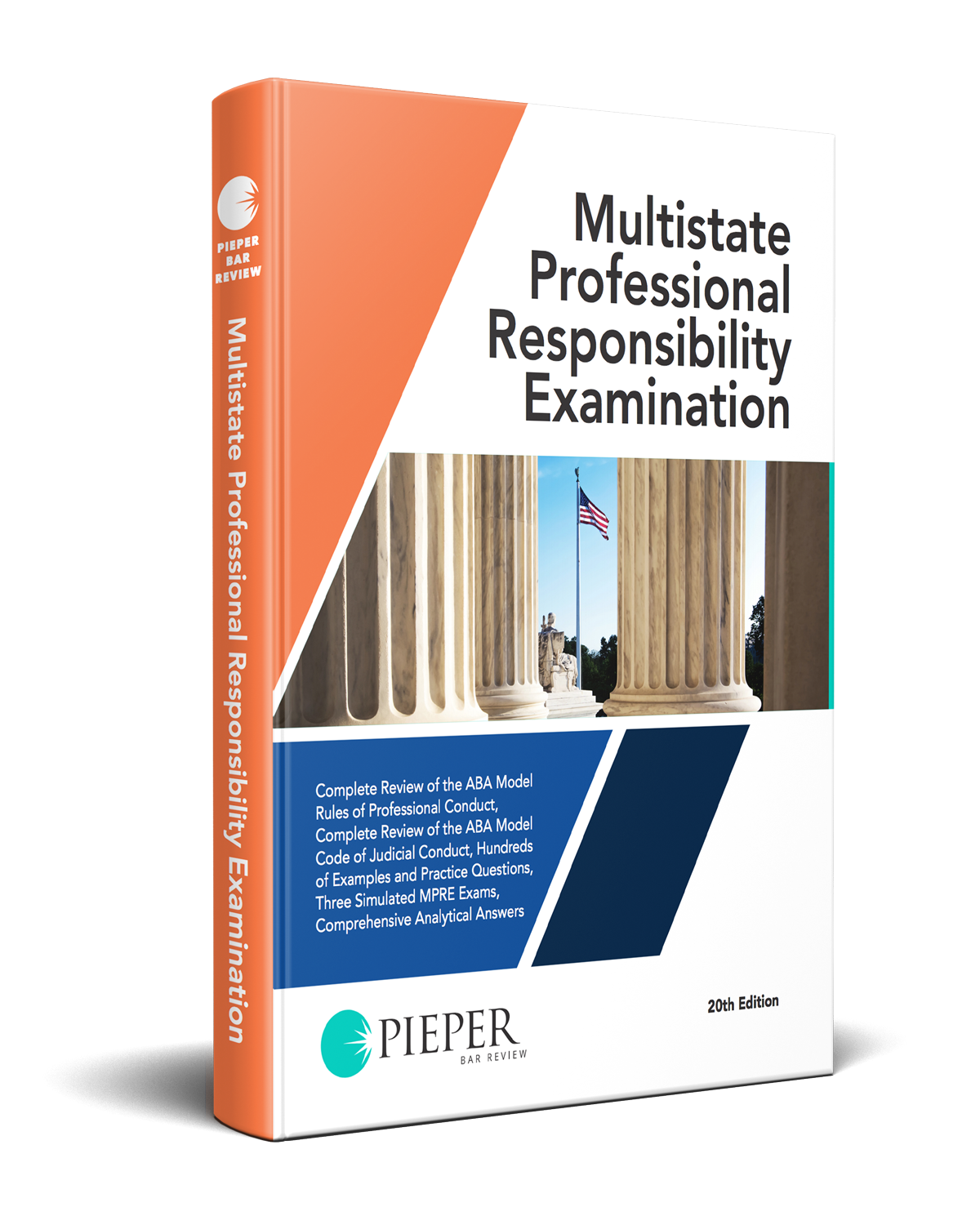 Our Course Helps You Prepare – And Pass
Pieper's Free MPRE Review Course enables you to "test-drive" Pieper's teaching method, and more importantly, lays out the path to success on the MPRE. Pieper's comprehensive lecture and course materials will provide you with everything you need to pass the MPRE, covering in detail both the ABA's Model Rules of Professional Conduct and Model Code of Judicial Conduct, as well as essential ethical principles from the leading constitutional, federal, and state cases, and procedural and ethical rules tested on the exam.
Attend live at New York Law School, on video at a law school near you, or from anywhere via iPass streaming video
John Pieper, widely recognized as the leading expert on the New York and Multistate Bar Exams, who has successfully passed the Multistate Bar Exam in more than 30 jurisdictions, will teach you all of the essential ethical rules and concepts that you'll need to know for the MPRE, and provide you with step-by-step instructions on how to prepare. Pieper's MPRE Lecture will be given live at New York Law School, and will be presented on video at law schools throughout the New York area.
Register today, as seating is limited.

Study on your time, from anywhere
Like all Pieper courses, Pieper's free MPRE Review Course will be available on-demand through Pieper's iPass streaming video. Therefore, if you can't make it to a video location because of your busy schedule, because you live outside of New York, or if you'd simply rather watch the lecture from your own computer, all you'll have to do is log into your Pieper account (free), and watch the lecture.
Pieper provides all materials for free
Whether you plan on coming to class or watching the lecture on iPass, you will be able to pick up your Pieper MPRE materials:
1) At the class you registered for, or
2) Right from your printer. (The materials are more than 400 pages in total, so we suggest you print on two sides of the paper and remember to recycle after the exam.)
All you will need to pick up the materials is a photo ID or a printout of the email confirming you are registered for the class. If you are picking up the materials for a friend, you need to present their registration confirmation email. To ensure that there are enough materials for registered students, we can only issue one copy of the materials per registered student (that is, you won't be able to use a copy of a friend's confirmation email if she has already picked up her materials, and you won't be able to pick up a friend's materials without her confirmation email). So be sure to register. It's easy and it's free.
If you would like to have the materials shipped directly to you, that can be arranged by calling the Pieper office at 516.747.4311 and speaking to our registrar to arrange payment of shipping charges.